My roommie, my friend, Cynthia made my night: she gave me this book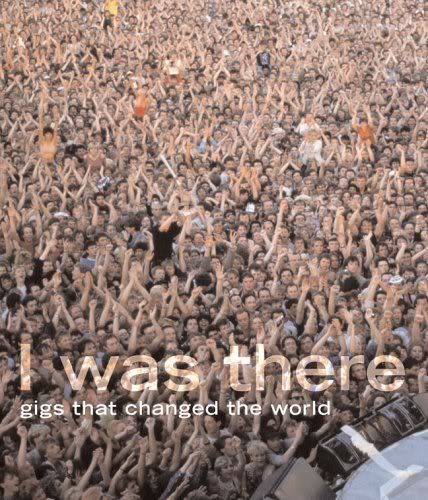 and
The Sexual Life of Catherine M. by Catherine Millet, which I have secretly wanted to read since it came out five years ago. Humina, hottness....mmmmm "intellectual erotica"! rarrr.
Oh, and the massive, gorgeous "Gigs" book? Made in the UK. Of course. For my pleasure. Just a quick glance had me delighted. Pages I flipped through: Bob Dylan, "Judas" electric show; Glasto, 1971; Woodstock 1969; Oasis in Japan in 1994 (*I* don't even know the significance of that one...YET); and, of course, The Stone Roses, 1990 Spike Island. *sigh*
Now, more than ever I want to write a full Stone Roses thing...after all my festival-going this summer (Cynthia mentioned that when giving me the book, too. aww.) it makes so much more sense.
I have a feeling this book will be featured somewhere prominently in my home for the rest of my natural life.
Thank you, Cynthia.